Skills for Living FAQ
Who is this workshop for?
This workshop is designed for everyone.  This workshop is called 'Skills for Living' because we share with you skills and techniques to help you live a healthy and happy life, in your body, mind and heart.
AcuEnergetics® puts the science into energy healing by using a very detailed understanding of the energetic system of the body to target particular symptoms and provide fast relief.
It's regarded as the most clinically-effective energy healing modality available today.
As a result, clients have included doctors, business people, chiropractors, professional athletes, business owners, actors, trades people, mums and dads.
In fact, professional athletes like rugby-great Wayne Pearce and Boyd Cordner have used AcuEnergetics® to resolve chronic back pain and speed-up recovery.
People that study AcuEnergetics® come from a wide variety of backgrounds: professors, researchers, engineers, doctors, physiotherapists, chiropractors, marketing managers – it doesn't matter your background.
Don't you have to be "born with it" in order to do energy healing?
Were you born knowing how to ride a bike? It's probably something you learnt.
Energy healing is just like riding a bike:
It seems a little bizarre, until we try it for ourselves
We can have lots of reasons why "I couldn't possibly do it!"
We can learn how, with practice until you develop "the knack" and it becomes effortless
You can learn more about this in the Born to Ride? blog post here.
In the Skills for Living program, we give you the opportunity to develop "the knack" for energy healing; so "You just get it".
We spend two intensive days together to help you develop an understanding of various energy healing techniques and – most importantly – how to do them.  We provide a supportive environment and plenty of time to experiment and practice.  All the while, with encouragement and guidance from your teachers (who are also practicing AcuEnergetics® Practitioners).
I've already learnt other healthcare and wellbeing modalities, will I get anything out of it?
AcuEnergetics® is unique.
Sending energy is the the basis for most energetic healing modalities, like Reiki, Qi Gong Healing, Spiritual Healing, Contact Healing, Faith Healing, Therapeutic Touch, and Mahikari.
But there's another, even more effective way of helping others to heal, and that's by removing congested and stagnant energy in the body. Rather than 'sending' energy, it's more akin to 'listening' and 'feeling' the energetic system of the body. It encourages the energetic system to move into an opening and clearing cycle to alleviate pain and illness. It's the basis of how we treat clients in AcuEnergetics®.
AcuEnergetics® has a unique approach to understanding the body and the mind, thanks to the founder Kevin Niv Farrow. He has made some remarkable discoveries about the nature of the body over the past 40 years.  Farrow has integrated original work from this studies into the human bio-electrical system, which knowledge from ancient and modern medical sources, and strong influences from Chinese, Middle Eastern, Indian Judaic and western medical texts.  The result is a modern treatment modality, backed by thousands of years of wisdom.
Questions?
Contact Caroline at feelbetter@liberatedhealth.com.au with any questions.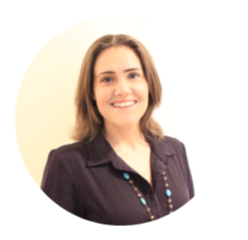 I look forward to sharing the magic of learning to feel energy and use it to be able to treat your friends and family.
Caroline McLaren
AcuEnergetics® Practitioner